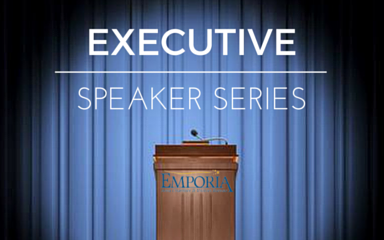 Learn from some of the top executives from across the United States.
What is the key to their success?
How do they engage people to purpose?
What does Leadership mean to them?
The Executive Speakers Series will be held quarterly, our second speaker will be Ken Selzer, CPA. This event will take place in the Trusler Business Center, 719 Commercial St. on Wednesday, June 15 from noon to 1:00 p.m. Tickets are $12 and include lunch.
Session II – Ken Selzer, CPA
---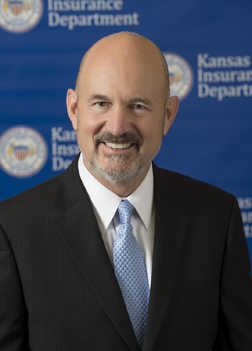 Ken Selzer, CPA, was elected as the Kansas Insurance Commissioner in 2014 and began serving in that position on January 12, 2015. He previously worked in the reinsurance industry for more than 30 years, most recently as an Executive Managing Director for a worldwide brokerage and insurance services firm.
In addition to his credentials as a Certified Public Accountant, Ken has earned a number of professional designations, including Chartered Property and Casualty Underwriter (CPCU), Associate in Reinsurance (ARe), and Fellow of the Life Management Institute (FLMI).
Ken is active in many professional, community, and charitable organizations. He has served as President of the Rotary Club of Leawood, Chairman of the Kansas Society of CPAs Educational Foundation, and President of the Cystic Fibrosis Foundation Heart of America Chapter.
He currently serves on the Advisory Council of the KSU College of Business and is a member of the KSU Foundation Board of Trustees.
He previously served as a Fairway, KS, City Councilman and City Council President.
Ken graduated with honors with a B.S. in Accounting from Kansas State University. He earned a Master's Degree in Business Administration from the University of Southern California.
A fourth generation Kansan, Ken grew up in McPherson and Marion Counties in central Kansas. He has been married for 35 years to his wife, Deb, from rural Miami County, KS. They have two daughters, Mallory and Mackenzie. Ken and his wife provide scholarships for graduating high school seniors in the Goessel Unified School District No. 411 in Marion County, and also support scholarship programs at Kansas State. They have developed and continue to support an innovative teaching recognition program in the Blue Valley School District.