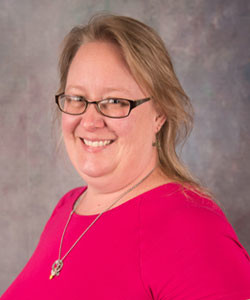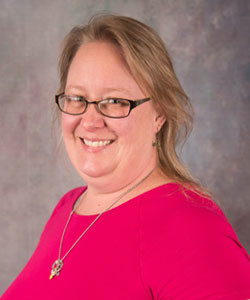 I grew up in Emporia, attending Mary Herbert, Logan Avenue, Lowther Middle School, and then Emporia High. That is where I met my husband Joe We have been married since May 1994. We have a son, Sam, a 2018 graduate of the school where we met. This is my home.
For the last 15+ years I have been the HR Manager for up to 21 Subway locations in Kansas. Working for (with!) my husband hasn't always been a piece of cake, but it has afforded me the opportunity to pursue my true passion – LEADERSHIP! After participating in the 27th class of Leadership Emporia in 2014, I found something I truly feel invested in. I have seen firsthand the transformation that can occur when people have the skills to work together toward a common purpose. My goal is to share this exciting discovery with as many people as I can.
Spring 2018 saw the development of the first Logan Avenue Lion Leaders program – 5th grade kids wanting to be the next generation of leaders! In the fall of 2018, I worked with the entire 5th grade class to help them learn how to be leaders. Fall 2019 will see Walnut Elementary added to that list. I believe teaching the young students early will not only help them lead more effectively as adults, but it can also help them work through difficulties during the toughest emotional growth stages of their lives. Middle school and high school are hard!
I started attending conferences in Wichita at the Kansas Leadership Center in the fall of 2015. To say it 'stretched' me is an understatement! Since that fall I have returned year after year to continue learning, absorbing, practicing skills I feel have changed my life and my perception of what it means to be a 'LEADER'.
In January 2017 I received my Teaching Leadership Level II certification from the KLC. Then, in January 2018, I received my Level II Case-In-Point Certification from the KLC. I also have my Your Leadership Edge Certificate. In 2019 I received my Level II Coaching Certification, and I am currently working toward International Coaching Federation Certification.
In addition to leadership facilitation, my personal joys are riding my bike with my friends, cooking, and even teaching vegan cooking classes!