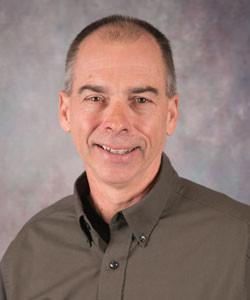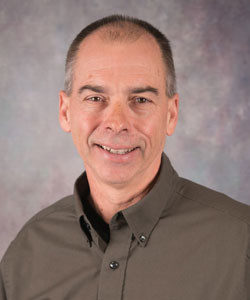 John Koelsch has been in law enforcement for over 42 years, serving the past eight years as the Undersheriff for Lyon County Kansas.
John has vast experience in educational and facilitative experience that include his level two teaching certificate from the Kansas Leadership Center; facilitator for Leadership Emporia; Traffic Incident Management Instructor; Facilitator on State Wide KDOT Traffic Conference; and International Police Mountain Bike Instructor since 1994.  John has been a team member for seven years with the Northeast Kansas Incident Management Team with multiple training courses which include leadership and negotiating local political atmospheres during an incident as the outsider.  Other training includes: SWAT Command Leadership training; Kansas Police Administrators Seminar; FBI Center States Law Enforcement Executive Development Seminar and Supervisor of Field Training Officer unit.
John has been a member of the Multi-Use Planning Path board for six years and has served as chair for three of those years.  A member of the City/County traffic safety committee; KDOT Local Roads Advisory Committee Law Enforcement State Representative for five years; and Assistant chair of the Kansas law Enforcement Working Group for three years.  For the past 35 years John has been a volunteer for Kansas Special Olympics local fund-raising events and has volunteers and coordinated local cycling events for the past 6 years.