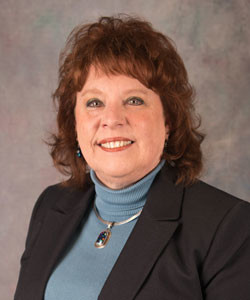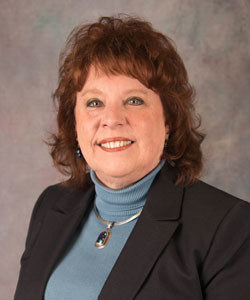 Robin Newell has been involved in leadership and community building for over 40 years, serving on non-profit boards within a food co-operative and Mothers of Preschoolers, as a district trainer for the Boy Scouts of America, and as a leader in her church and her profession. She is an alumnus of chamber leadership programs in Fremont, York and Sarpy County, Nebraska and Emporia, Kansas, is certified by the Kansas Leadership Center and is a member of the Leadership Emporia team of facilitators.
Newell, the Executive Director at the Emporia Public Library, has a passion for libraries and the people who frequent them. Her library career spans twenty years in diverse roles in Georgia, Nebraska and Kansas. She is the Vice President of the Kansas Library Association and Past President of the Nebraska Library Association. She is an 2013 alumnus of the American Library Association Leadership Institute and has attended and mentored at both the Nebraska Library Association Leadership Institute and the Mountain Plains Library Association Leadership Institute.
Newell is the past president of the Papillion, Nebraska and Emporia, Kansas Lions Club and serves on the board of the Emporia Rotary Club.