Due to the shortage of home test kits and the increased need for testing in our community, Healthier Lyon County has added a number of testing clinics. The only change at this time is that on Tuesday, January 11, in addition to rapid tests, KDHE will be supporting the clinic and offering PCR tests as well. For anyone symptomatic it is highly suggested that they do the PCR test as well.
Please feel free to share through posters at your work place, social media (you can share Healthier Lyon County's FB post), or via email. Healthier Lyon County will print flyers or posters and deliver them to you on request.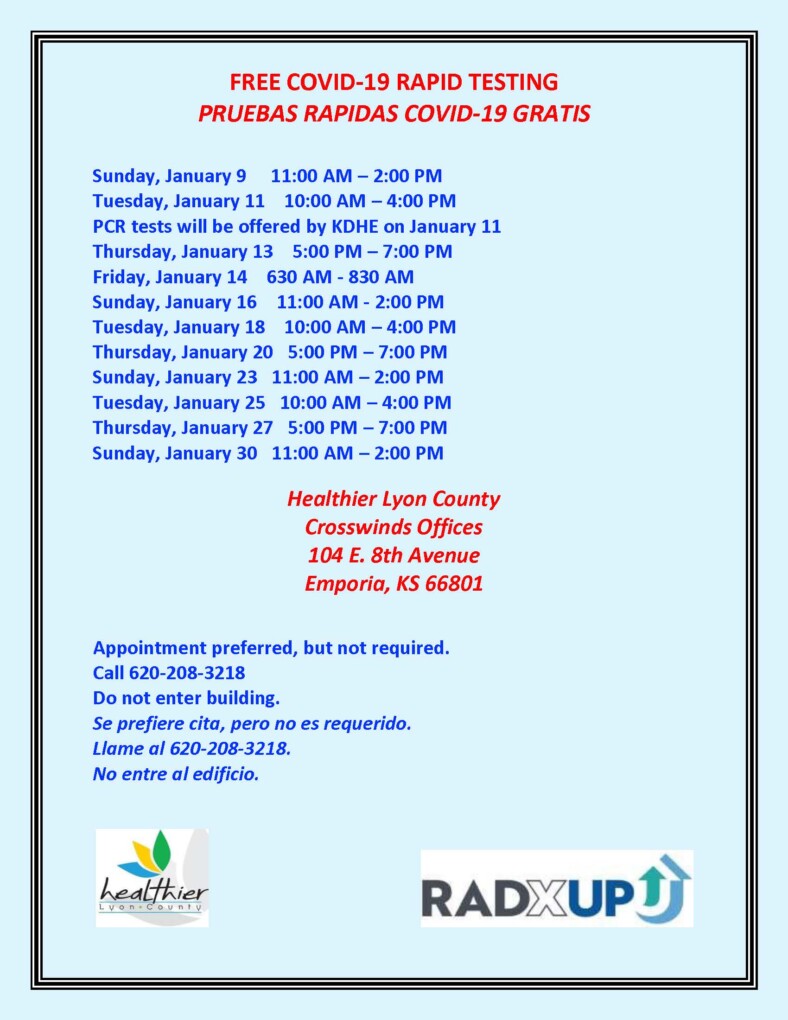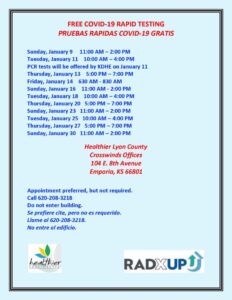 Questions? Concerns? Contact Healthier Lyon County at 620-208-3218 or email them here.