Tuesday, May 4, 2021

Tuesday Talk 

Thank you to our sponsor: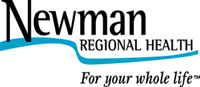 Timely information for Members of the Emporia Area Chamber & Visitors Bureau
Chamber Update                

~~Jeanine McKenna, President/CEO

Not only does May bring us flowers, but it is also the start to a fun, exciting and busy time of the year for most of us. I love this time of year because it is finally warm enough for Mark and me to spend our evenings outdoors working in our garden, feeding the fish, or visiting with our neighbors.

What do you have going on? Graduations, weddings, family reunions? Are you attending any community events like the Dynamic Discs Open this past weekend?

We at the Chamber and Visitors Bureau are here to help make some of your decision-making easier, and we can save you money and time: two things that are precious to everyone.

If you do have a graduation to recognize, a wedding to attend, or someone you would like to show your appreciation to, think local and purchase them a Shop Emporia Gift Certificate.

Shop Emporia Gift Certificates make great gifts. They come in $5, $10, and $25 denominations, so you can determine what size you want your gift to be. It is quick and easy to call ahead and order at 620-342-1600; or go online and place your order 24/7.  Here is the link:   https://emporiakschamber.org/order-online/. Then when you are out running other errands, you can pop into our office and pick them up! It is just that easy.

Besides saving you time and money, what are some other good reasons to purchase Shop Emporia Gift Certificates?  You are keeping your dollars local, and by doing that you help build our schools and cities; you help provide property tax relief; and you are helping keep your family and friends employed right here in Emporia.

Shop Emporia Gift Certificates spend just like cash and are redeemable at over eighty merchants, giving the recipient a lot of choices on where to redeem them. If you are a Chamber member and do not currently accept Shop Emporia Gift Certificates, sign up today! Over $117,000 worth of Shop Emporia Gift Certificates were sold in 2020! Signing up is easy; just call our office at 342-1600 to learn more.

Remember, It's a Great Day to #ShopEmporiaFirst!

National Tourism Week

This National Travel and Tourism Week (NTTW), there is more reason than ever to celebrate the collective strength of the U.S. travel and tourism industry and its dynamic workforce. The 38th annual NTTW, taking place May 2-8, recognizes the Power of Travel and the critical role our industry will play in bringing back our vibrant communities, restoring the economy, rebuilding our workforce, and reconnecting America.

For NTTW, Visit Emporia has curated seven itineraries from staff and community leaders that highlight a "perfect day" in Emporia. In addition, be on the lookout for short videos from local business and community leaders that show how the #poweroftravel has made an impact on their business and in our community. All of this can be found on social media at  https://www.facebook.com/VisitEmporia

We invite you to share with us how the #poweroftravel has made an impact in your life. We will also be releasing a video via Facebook, a special Cinco de Mayo "how to" that can't be missed!

METL Restaurant Revitalization Fund Webinar with SBA District Directors

Join the METL Coalition for a webinar to learn about the Restaurant Revitalization Fund (RRF) application process with SBA District Directors Wayne Bell (Wichita) and Michael Barrera (Kansas City). The webinar will be Thursday, May 6, at 10:00 a.m. Register in advance for this meeting:
https://us02web.zoom.us/…/tZAlc…
After registering, you will receive a confirmation email containing information about joining the meeting.

The U.S. Small Business Administration began registrations on April 30, and opened applications on May 3 for the Restaurant Revitalization Fund. The online application will remain open to any eligible establishment until all funds are exhausted.

Established under the American Rescue Plan, and signed into law by President Joseph R. Biden on March 11, 2021, the Restaurant Revitalization Fund provides a total of $28.6 billion in direct relief funds to restaurants and other hard-hit food establishments that have experienced economic distress and significant operational losses due to the COVID-19 pandemic.

This program will provide restaurants with funding equal to their pandemic-related revenue loss up to $10 million per business and no more than $5 million per physical location. Funds must be used for allowable expenses by March 11, 2023.

Upcoming Chamber Events

See our Events Calendar at emporiakschamber.org to learn more.

Wednesday, May 5 @ noon, Group Lunch: Various Locations

Thursday, May 6 @ 10:00 a.m., METL Webinar: SBA information on application for Restaurant Revitalization Fund

Thursday, May 13 @ 5:00 – 7:00 p.m.
Business After Hours: Trusler Business Center, 719 Commercial St.

Friday, May 14 @ 11:45 a.m.- 1:00 p.m., Lunch & Learn: Understanding and using Census Data, Trusler Business Center, 719 Commercial St.

Friday, May 21 @ 11:30 a.m.
Ribbon Cutting at Affordable Auto: 1925 West Sixth Ave.

Wednesday, May 26 @ noon, Chamber Ambassadors: Trusler Business Center, 719 Commercial St.
Lunch and Learn: Understanding and Using Census Bureau Data & Geography 101

Join us for a one-hour introductory session in understanding and using Census data. Take a look at the Census Bureau's American Community Survey, Quick Facts, data.census.gov, Census Tracts, Block Groups and SCPs, Narrative Profiles, and much more.

This is for everyone! Private Sector, Non-Profits, Local Government, and Schools can all benefit from utilizing current survey and upcoming decennial data releases to guide decision making to address the needs and wants of our community.

Don't Miss Out! Lunch & Learn will be held Friday, May 14, at 11:45 am, at the Trusler Business Center, 719 Commercial St.

Make your reservation here.

Chamber Annual Meeting

Plans are underway for the Chamber's 124th Annual Meeting that will be held on Friday evening, June 25.

Would you like to be on the planning committee for the city's biggest social gathering of the year? If so, please contact Membership Director Amy Little or President/CEO Jeanine McKenna. They can be reached at 620-342-1600 or email alittle@emporiakschamber.org or jmckenna@emporiakschamber.org.

Be a part of this fun group who plans the largest business social gathering in Emporia!

Denim & Diamonds BBQ

Plan to have lunch with Newman Regional Health on Thursday, May 13, for their annual Denim & Diamonds BBQ.  Pre-orders and carry out will be available in the parking lot off 12th Avenue from 11:00 a.m. to 1:00 p.m.
It is highly encouraged to pre-order to secure a meal!

Ordering for a group or can't get away, but still want to support? They will deliver (with a minimum order of five meals) to a local address.  Pre-order prior to May 11 at noon at www.newmanrh.org/ddbbq

HRPAGE May Chapter Meeting: The Common Ingredient for Winning Organizations? Culture! by Tim Collins

Learn the three questions you need to answer to improve your company's culture and help your team WIN!

This is a virtual or in-person workshop that will be held on Wednesday, May 12, noon to 1:00 p.m. at the Trusler Business Center in the ValuNet FIBER Smart Room, 719 Commercial St. It is being hosted by HRPAGE.

The fee to attend is $10, and you may register by emailing Lynn Cunningham at lcunningham@tctainc.net

If you are attending in person and would like lunch available to you, there is an additional $10 charge.

EXPIRING SOON! Paycheck Protection Program 2021 – SBA forgivable loan made through local banks to help businesses keep the workforce employed ends May 31.

Have news to share with our members? Email us at  chamber@emporiakschamber.org
Friday, April 30, 2021
Friday Shout Out!
Thank you to our sponsors:

Timely information for Members of the Emporia Area Chamber & Visitors Bureau
Welcome!

Welcome to our Friday Shout Out!  Our goal is to update you on what is happening in our community and with our members.  Let us know if you have something you would like us to share. Just email: chamber@emporiakschamber.org.

A Shout Out To:

Matt Johnson, who received the Fastest-Growing Agent Award for 2021 through Homesnap.

Joyce Zhou, for being recognized as the Outstanding RSO Advisor and Faculty Mentor at Emporia State University.

Tyson Fresh Meats, for sponsoring mobile food pantries at Abundant Harvest, starting May 11, 1:00-2:30 p.m., on the second Tuesday of each month for 12 months.

Emporia Recreation Commission, for celebrating its 68th Birthday! May 1, 1:00-3:00 p.m., Lee Beran Recreation Center, 313 W. Fourth Ave.

Send us your shout outs to chamber@emporiakschamber.org.

We would love to tell everyone the wonderful things that are happening in our community!

KidZoocation

Saturday, May 1, 10:00 – 11:00 a.m., David Traylor Zoo, 60 Soden Road

Chickens aren't the only ones that lay eggs! Learn about what kinds of eggs different animals lay and how to identify them.

http://www.emporiazoo.org/index.php/latest-news/232-kidzoocation-feb-2021

Hudson Drive Live

Saturday, May 1, 10:00 p.m., Bourbon Cowboy, 605 Commercial St.

From KC, these cats have been playing at Bourbon Cowboy as long as there's been a Bourbon Cowboy! All the contemporary country you love. No cover.

https://www.facebook.com/events/3784250194956786

Unmasking Art Artists' Reception

Friday May 7, 5:00 – 8:30 p.m., Trox Gallery and Gifts, 729 Commercial St.

Trox Gallery is proud to host an exceptional group of Emporia High School art students for a month-long juried exhibition.

CONTACT US

620-342-1600

Upcoming Chamber Events:  

May 5, 12:00-1:00 p.m. Group Lunch. RSVP to the Chamber by 5:00 pm Monday, May 3, to receive notification of where to meet your group. chamber@emporiakschamber.org

 

May 6, METL Webinar SBA information on Application for Restaurant Revitalization Fund.

 

May 13, 5:00-7:00 p.m.  Business After Hours, Trusler Business Center, 719 Commercial St.

 

May 14, 11:45 a.m.-1:00 p.m. Lunch and Learn. Understanding and using Census Bureau data, and Geography 101.

Go to our Events Calendar at emporiakschamber.org to learn more.

Emporia Farmers Market

Outdoor Farmers Market begins Saturday, May 1, 8:30 to 10:30 a.m. in the parking lot at 7th Ave. and Merchant St.

The Trusler Business Center will continue with mask wearing and social distancing. This is for the safety of our staff, members, and the many visitors we have coming to our community. YOUR safety, along with ours, is very important to us!

Let us help promote your activities and events every Friday.

Email your information to: