When you join the Chamber, you join a network of other motivated professionals and community leaders. You'll make new business contacts and friends, and gain valuable exposure for your business.
From Business After Hours events and ribbon cuttings, to luncheons and educational opportunities, there's always something going on at your local Chamber.
Businesses, individuals and organizations who will take ownership of their own development resulting in powerful community minded leaders that will significantly impact their families, workplace and community for a lifetime.
Ready to find out more? Join the Chamber!
Your investment in the Emporia Area Chamber of Commerce is a sound business decision and a way to support the Emporia community.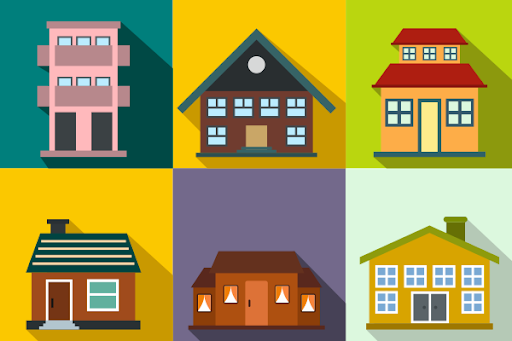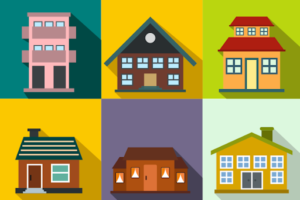 In December of 2019, Ignite Emporia engaged with RDG Planning & Design of Omaha, NE to complete a comprehensive housing study for Lyon County. As part of that study, community members are invited to take part in an on-line survey that looks at current and future housing needs. We invite you to share your thoughts … Read more
Join us, along with your friends and neighbors, on Saturday, September 17, from 10 a.m. to 2 p.m., at Peter Pan Park for the first annual Empovía (pronounced em-po-VEE-yah). The event will take place on West Randolph Street from South West Street to Neosho Street, Neosho to West Kansas, and West Kansas to South Congress … Read more
Are YOU ready to explore a new way for ALL women to rise? As women, we benefit when we support each other. Join us as we hear stories from women in our community, learn how to practice balance in life, and make connections with other women who have similar interests. When? Thursday, Sept. 29, 2022 … Read more
CareArc has prepared a brochure outlining what you need to know about monkeypox. Please feel free to disseminate the information freely. If you have questions regarding monkeypox, call CareArc and speak with Community Health Staff.
The Trusler Business Center will be closed to honor the Labor Day holiday on Monday, September 5. Regular business hours will resume on Tuesday, September 6. Please join us in responsibly and safely celebrating this holiday dedicated to paying tribute to the contributions and achievements of American workers.
Preliminary estimates reported by the Labor Market Information Services (LMIS) division of the Kansas Department of Labor (KDOL) and the Bureau of Labor Statistics (BLS) show a seasonally adjusted unemployment rate of 2.4% in July. This was unchanged from 2.4% in June and a decrease from 3.4% in July 2021. "Kansas and the U.S. have … Read more
The American Legion is in charge of the 69th Annual Veterans Day parade this year, which will be held on November 11, at 9:30 a.m. Interested in having a float in this long-time event? You can complete a digital Veterans Day parade entry online at https://visitemporia.com/veterans-parade-forms/ . Printed parade float entry forms are also available … Read more
Visit Emporia Debuts Empovía Event — Open Street. Active Life. The team at Visit Emporia is preparing to launch a new annual event involving community action. Join us, along with your friends and neighbors, on Saturday, September 17, from 10:00 a.m. to 2:00 p.m., at Peter Pan Park for the first annual Empovía. (It's pronounced em-po-VEE-ah.) … Read more
Labor Force To begin understanding our labor force, we need to know how many workers live in Lyon County and how many of them work in Lyon County.  Table 1 below shows the location where Lyon County residents work.  This place of work is the location of the company the resident works for and not … Read more
Are you looking for a job? Here's a (growing!) list of Emporia Area Chamber members who are hiring. Angels Care Home Health — 620-340-1088 Auspision LLC — 620-343-3685 Camso — 620-340-6500 Capitol Federal — 620-342-8800 Central Care Cancer Center — 620-342-1117 Community National Bank & Trust — 620-341-7400 Crosswinds Counseling & Wellness — 620-343-2211 Edward … Read more
CareArc to start distributing Bivalent COVID-19 vaccines on Monday CareArc and Lyon County Public Health will begin distributing both the Moderna and the Pfizer-BioNTech bivalent COVID-19 vaccines starting on Monday, September 19. These boosters target tow Omicron subvariants, BA.4 and BA.5, which are by far the most contagious versions of SARS-CoV-2 to date, accounting for … Read more
Read this week's Let's Talk Business column online at The Emporia Gazette. Do you ever feel like you have a sixth sense when it comes to knowing who to trust—and more importantly, who you should not? In fact, that may actually be true. Research is increasingly indicating that entrepreneurs have a more refined sense of … Read more
Read this week's Let's Talk Business column online at The Emporia Gazette. As a manager, you manage tasks; as a leader, you influence people. This thought-provoking statement comes from a recent newsletter by The Presentation Excellence Group. One of the positive after-effects of the pandemic is that more and more business owners and managers … Read more