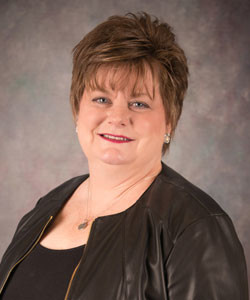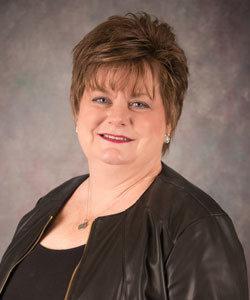 Jeanine McKenna was inspired by the work of her mother and has followed in her footsteps leading the communities where she has worked. She is a graduate with a Bachelor of Arts degree from Fort Hays State University, Hays Kansas, and from the Institute of Organizational Management at the University of Colorado.  Jeanine has her level II Teaching certificate and is a certified Coach from the Kansas Leadership Center.  She is leading communities with her career in the chamber of commerce profession for twenty-nine years.
In August 2000, Jeanine accepted the position of President/CEO at the Emporia Area Chamber of Commerce in Emporia Kansas.  She is now in her nineteenth year of serving in this position.
She has received the Emporia State University Service Citation Award, an award in which she is humbled to receive. She served as Chair for a four-state conference of Chamber professionals called MAKO (Missouri, Arkansas, Kansas Oklahoma) and the Board of Trustees for the National Teachers Hall of Fame.  She is a past Chairman of Mid-America Chamber of Commerce Executives, Minnesota Chamber of Commerce Executives, Chamber of Commerce Executives of Kansas, and the United Way of the Flint Hills.