Join us, along with your friends and neighbors, on Saturday, September 17, from 10 a.m. to 2 p.m., at Peter Pan Park for the first annual Empovía (pronounced em-po-VEE-yah). The event will take place on West Randolph Street from South West Street to Neosho Street, Neosho to West Kansas, and West Kansas to South Congress (near Peter Pan Park).


Empovía is a uniquely local approach to a global phenomenon, known as ciclovías. In Spanish, Ciclovía refers to the permanent or temporary closure of a network of streets to cars so that they become open to human-powered movement. Emporia + Ciclovía = Empovía! Visit Emporia Director LeLan Dains says, "Open streets festivals are commonplace across the globe. We felt it was high time that Emporia put our own spin on it! We are excited to create a space for movement and creativity while increasing awareness of one of our top attractions, Peter Pan Park."
Participants will have the opportunity to use a temporarily closed section of streets to ride, skate, rollerblade, scoot, walk, jog, and/or run in an environment completely closed to auto traffic. Empovía provides an opportunity to promote healthy living and sustainable transportation alternatives, as well as elevate and celebrate the community. Participants are encouraged to use normal right-of-way traffic flow to make laps on the nearly .5-mile section of closed road. No motorized vehicles (automobiles, motorcycles, etc.), or pets will be allowed in this area from 9 a.m. to 3 p.m. on Saturday.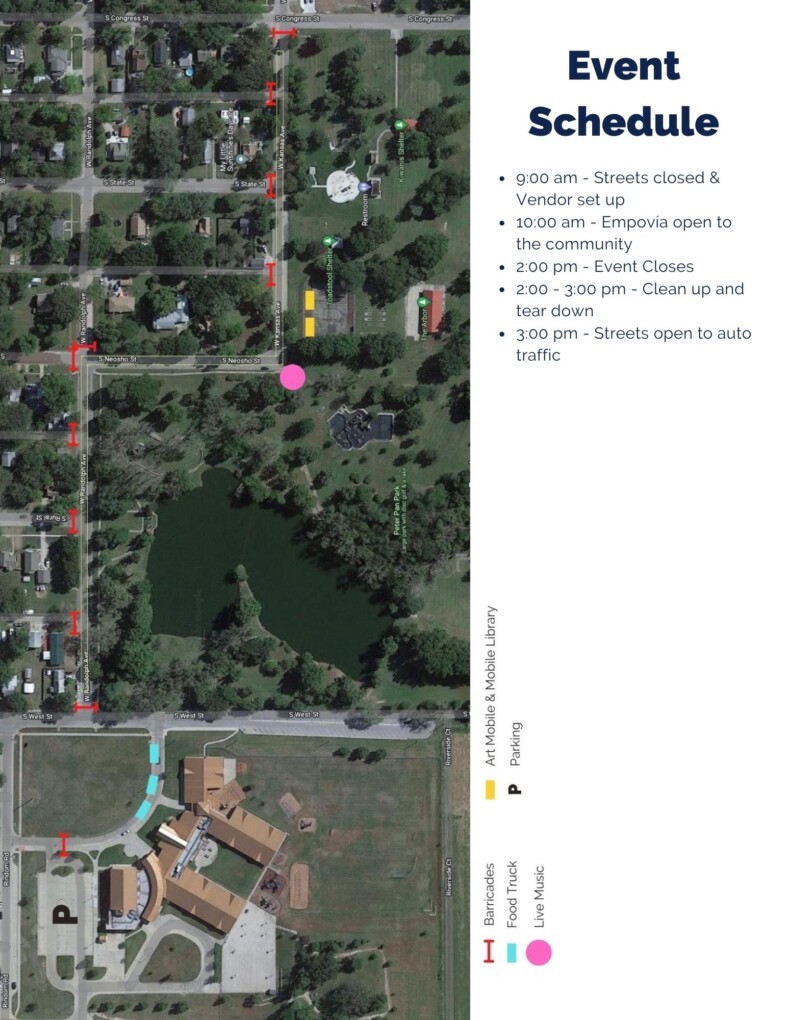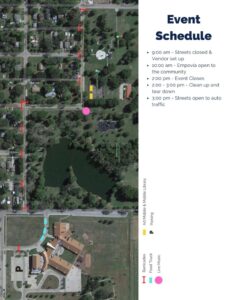 Food truck vendors and live music will be available as well as key community partners like the Art Mobile, local bike shops, Emporia Rec Center, and more for this free event! Parking will be available at Riverside Elementary School, 327 S. West Street.
Questions? Contact LeLan Dains or Kelly Mayer at Visit Emporia, 620-342-1600, or stop by the Visit Emporia office at the Trusler Building, 719 Commercial St.