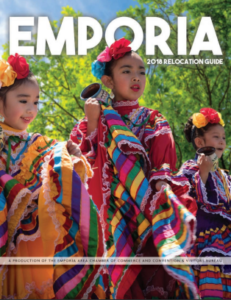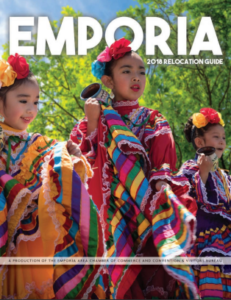 WE ARE PROUD TO SERVE EMPORIA
There is no better way to get to know your community of businesses than with your local Emporia Area Chamber Of Commerce and Visitors Bureau organization. Located at 719 Commercial in the Trusler Business Center smack dab in the heart of Emporia Kansas! Dedicated to leading businesses and helping the community prosper to it's fullest potential. Here at the Emporia Area Chamber we are all about learning and connecting with one another in the end goal to serving everyone! A dedicated  organization that allows you to build credible and respectable connections while networking to build long-lasting healthy relationships. Economic growth, Job development, even leaders in training; Emporia Area Chamber is definitely the sergeant to them all! 
WHAT TO EXPECT AS A WALK-IN  
Whether you are visiting Emporia for the first time or just cruising along the Commercial strip enjoying a chocolate treat from our popular Sweet Granada, or exploring different local shops, do not hesitate to come in and browse a diverse collection of community events, information, and fun! Everything from parenting services, housing options/listings , concert series, to our current fun activities is available on our board as soon as you walk through the door! Needing an up to date yellow pages? We have it just for you!  Ask about our "Emporia 2018 Relocation Guide and our 2018 Visitors Guide where you will discover and awaken yourself to the life of an Emporian resident!
Follow hashtags 
#Loveemporia    #Emporiaproud   #buildingcommunitythroughbusiness